Detkin Lab Mission
More than a physical space, the lab brings together resources from the Department of Electrical and Systems Engineering (ESE) to create an environment that puts the "student first" approach at the forefront. Since the lab's major renovation in 2010, the lab team has put considerable effort into expanding its ability to support and create courses that include cutting-edge technologies and skill development.
At the core of its mission is being a "Student Success Ambassador" for the community it serves. The lab program archives this by developing and creating support systems with the help of faculty, staff, and its amazing student staff.
The structure of the lab program is based on the following principles integrated into its mission.
Course Development and Continuous Improvement:
The lab program excels in using student feedback to fulfill needs for NEW courses. The lab programs also enhance the school's ability to sense the ever-changing need for student skills. We pride ourselves in providing, supporting, and creating one of the largest lab programs for the undergraduate and master's student body and its very tight integration into the curriculum. Please take a look at the course offerings here. The Detkin team plays a very important role in keeping the lab curriculum agile by connecting with the industry. A fast-paced and skills-focused lab program plays an indispensable role as the engineering major is heavily dependent upon the experiential experience of the students.
Outreach:
There is no better way for the engineering school to attract and retain students in the degree program than world-class teaching facilities and resources. The Detkin Lab program plays a crucial role in creating a trusted resource for the students and a platform for exchanging knowledge. Several club leaders in the school of engineering take roots in the Detkin Lab program and the student clubs are pillars for community engagement and creating a foundation for spurring innovation among students.
Welcoming Spaces:
Creating appealing, accessible spaces that encourage collaboration and socializing has been an important aspect of lab infrastructure planning. For engineers who are spending countless hours working on projects and homework, they need to form a community of learners and innovators. Purposefully, the Detkin Lab hosts students from several courses throughout the day and unlike several institutions where labs are created to support individual courses, the Detkin Lab hosts courses from freshman to graduate and in topics ranging from Circuits, medical devices, Robotics to System-On-Chip design and autonomous racing.
Develop Entrepreneurial Mindset:
An entrepreneurial mindset is more than the ability to start a venture. With a lab program that works very closely with the class curriculum (we call it CLABS), the project-based nature of lab courses creates an opportunity to enhance design skills, create opportunities for knowledge creation and application, and societal impact.
A direct application of this outcome is the support of ESE Senior Design, a two-course sequence offered in the senior year for the graduating class, which offers an opportunity for teams to create a product based on the stakeholder input or the team's idea. Unique to

About Peter Detkin
Peter Detkin received his B.S.E.E. with honors in 1982 from the University of Pennsylvania's Moore School of Electriczal Engineering and a J.D. in 1985 from the University of Pennsylvania Law School. Peter serves on the Board of Advisors of the University of Pennsylvania School of Engineering and Applied Science. He jokes about the gift to the school of engineering — while working in the electrical engineering laboratory as a freshman, he crossed two wires and received such a strong electrical shock that he kicked his legs forward while on his castor-rolling chair, causing him to propel himself backwards until he hit the rear wall behind him. Obviously, judging from his track record, Detkin survived intact. Peter visits Detkin Lab often and loves to see students showing off projects.
Peter Detkin EE '82 L'85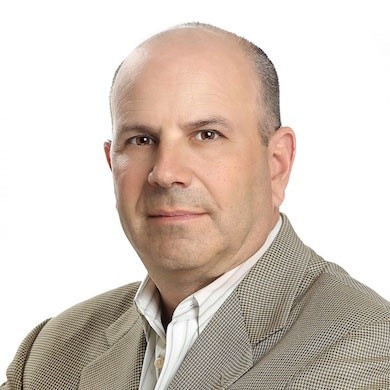 Location & Regular Hours
200 S 33 St.,
Moore Building, Rm 101
Philadelphia, PA 19104
10:00AM – 6:00PM

A drone's FPV (first person view) of the Detkin Lab!