Parts
At the lab you will find resistors, capacitors, LEDs, buttons, switches, audio connectors, inductors, MOSFETs, Arduinos , wires, couplers and more. Parts can be found in the parts drawers at the front of Detkin Lab and in the lab office.
If you need parts from inside the office, please ask a staff member for assistance. You will need to fill out our form since this is considered a parts loan.
If you need parts for a project that we do not have in stock, the same form includes a link for a spreadsheet you should copy and fill out so we can order the parts for you.
Not Sure What You Need?
Check out LadyAda's Partfinder Wiki to explore commonly used parts.
If you have specific questions about part availability please contact one of the lab faculty or teaching assistants. Unique parts may be ordered upon request.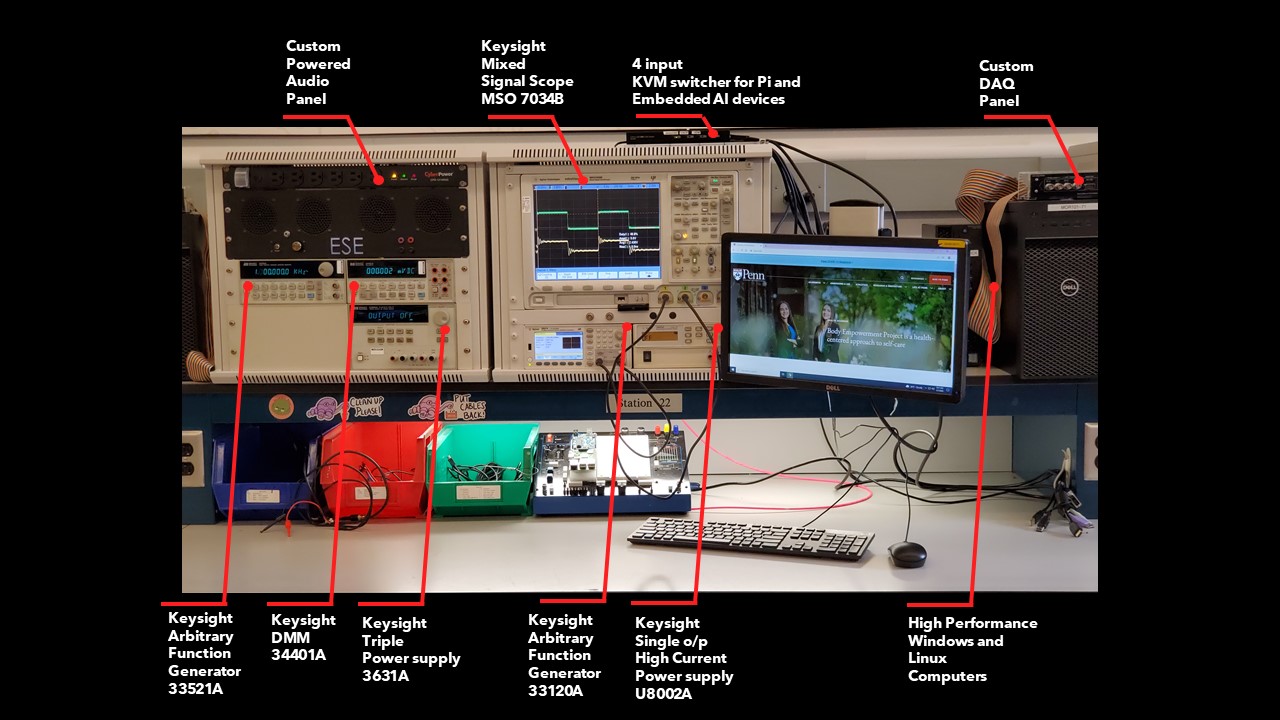 Equipment
Lab equipment includes desktop computers/industry software, oscilloscopes, power supplies, waveform generators and more.
Equipment List
Keysight MSO 7034B scope. Suggested tutorials (needs Keysight account signup) Probe Tutorial 1, 2
Keysight 3631A Triple Output Supply
Keysight U8002A Single Power Supply
Keysight Arbitrary Waveform Generator 33521A
Keysight Function Generator 33120A
Keysight DMM 34401 A
Please ensure that you use all lab equipment responsibly. It is also best to work with a partner after hours.
In addition to the instruments associated with each lab workstation, the lab has a wide range of other instruments and tools available.
Consult lab faculty with questions regarding equipment use and also refer to the video tutorials listed under Resources.