Skip to content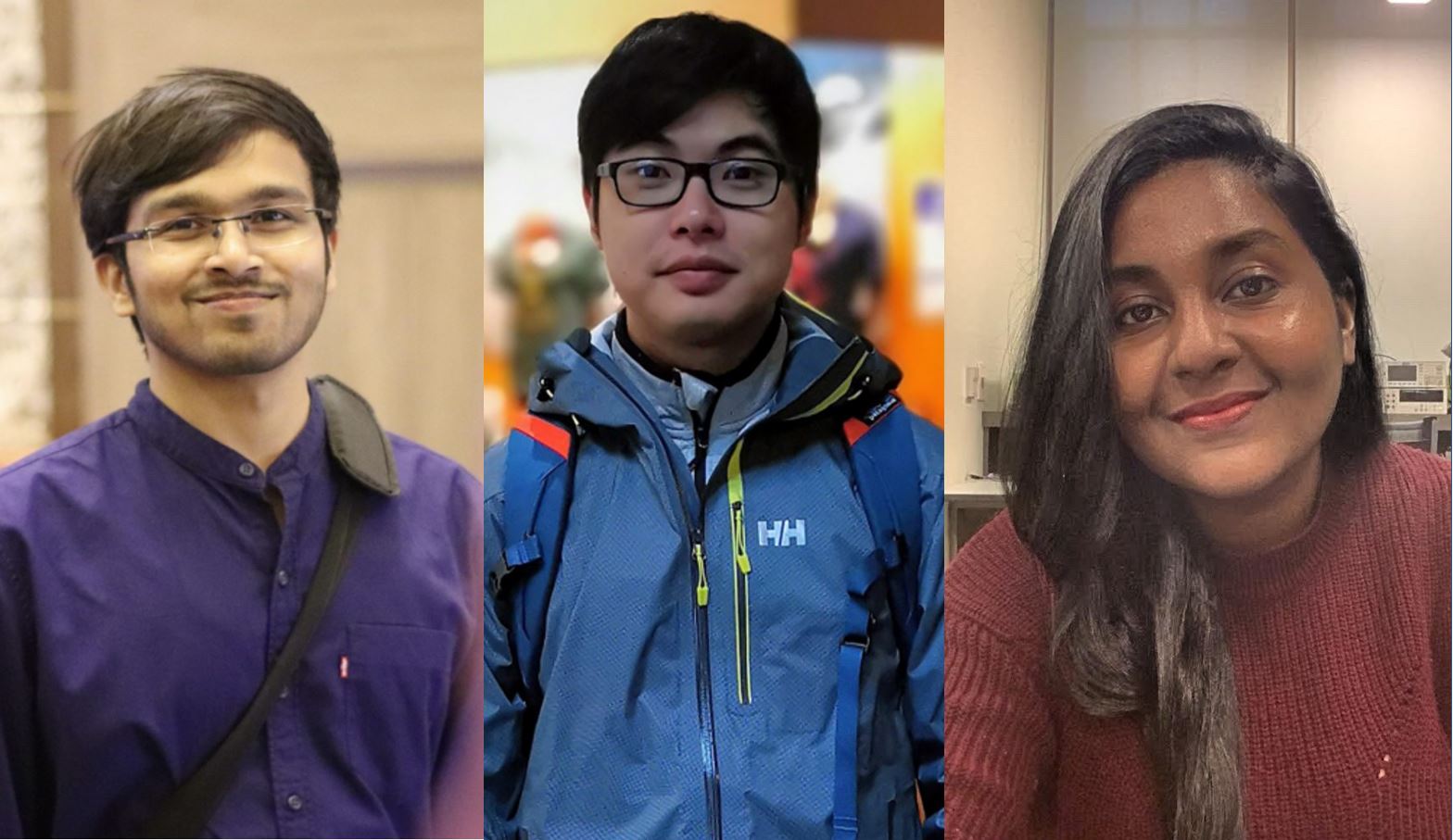 Detkin Team Leaders Bring Fierce Tech Skills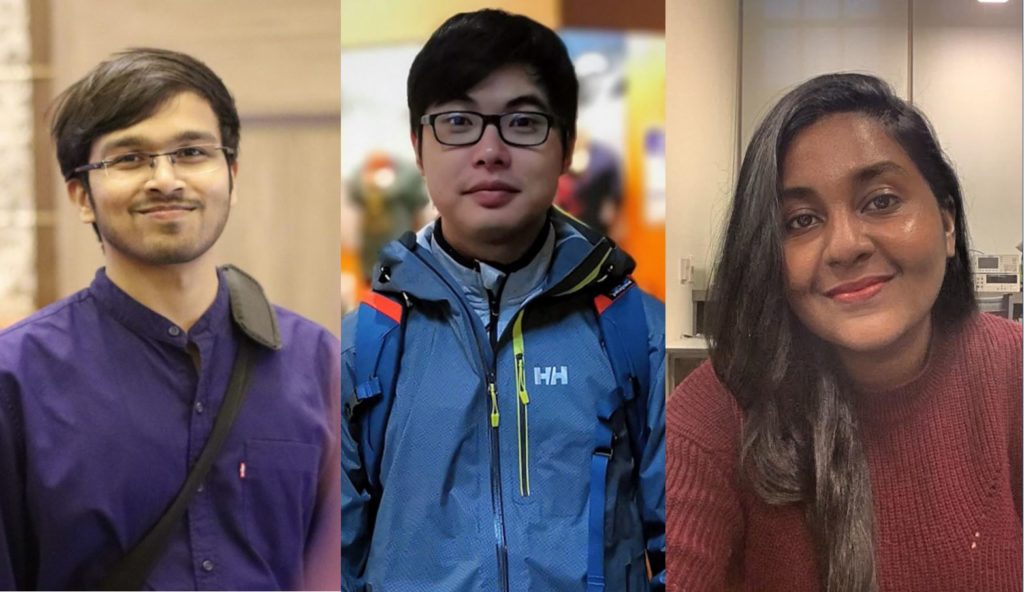 Spring not only brings a fresh semester, but it also brings new lab assistants to Detkin Lab. With the need for kits at home and online lab content, they are here when we need them most—for remote learning. So, put your hands in the air for Bhagath Cheela and Justin Ye. Since you are more likely to hear from them through Slack or email, we decided to do an interview so you can get to know them better. Don't let their serious faces fool you, there's a lot of humor going on, whether it is Bhagath deciding which piece of equipment he wants to smash first for a teardown, or Justin expressing his new-found love for WordPress, "yeah, sure I can do that, I watched a tutorial this morning."
Where are you from?
Bhagath: I was born and bought up in Hyderabad, India. I enjoy the weather here in Philly, while I miss Hyderabadi food.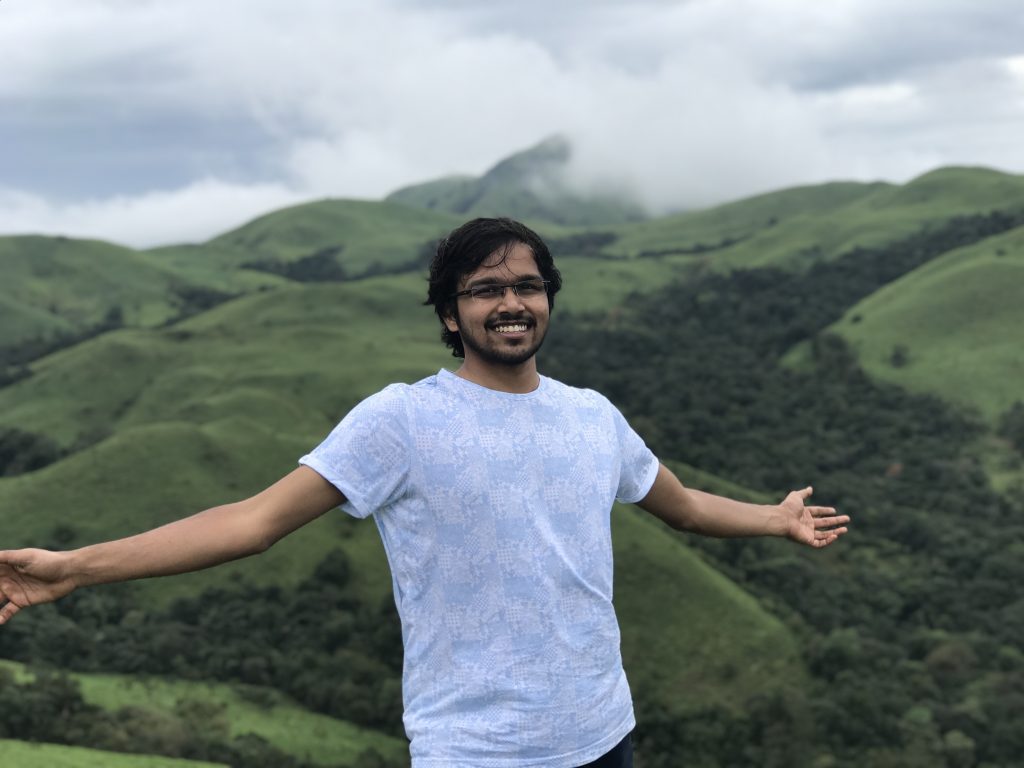 Justin: I was born in the concrete jungle of Canton, China, but I grew up in the mountains of British Columbia. For university, I moved to Montreal, Quebec, a very multi-cultural and vibrant city, and lived there for almost 8 years. Now, I live here in Philly and look forward to exploring what the city has to offer.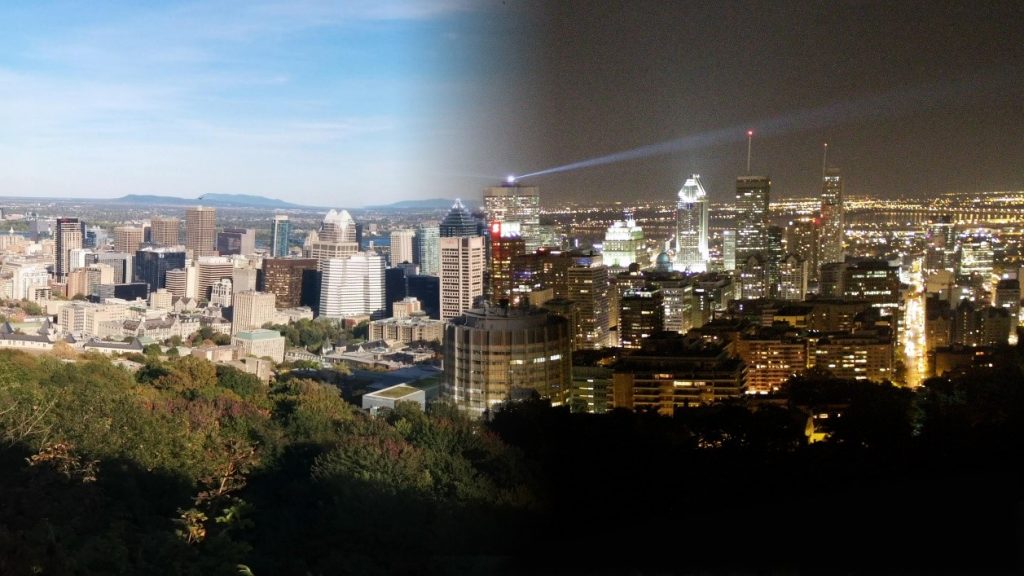 Swetha: I was born and raised in Chennai for most of my life. If you want to live in a city where the seasons vary from hot to hottest summers all-round the year, then Chennai is the place to go. Now, I live in Philly and love the winters.
Tell us about your last job.
Bhagath: I worked as a system engineer in an electronics manufacturing company – Bharat Electronics Limited. I had a fun time designing mobile phones, tablets, and other handheld gadgets while I was working there. Since we were a small group, I got a chance to work both on hardware and firmware development. This made me realize the importance of coordination between these two groups.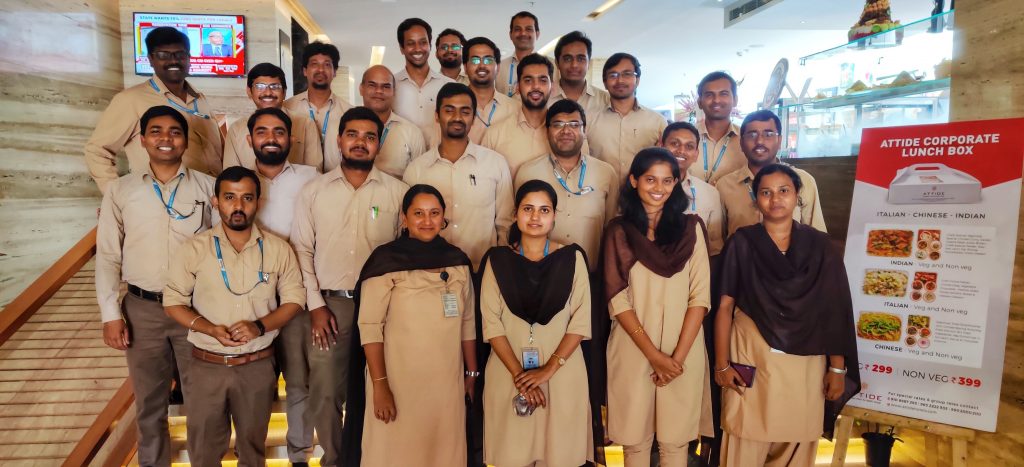 Justin: Previously, I was an electrical designer at TRU Simulation where we made Full Flight Simulators used to train and certify commercial pilots. My responsibility was to design electronics that interfaced with real aircraft components so the cockpit would "think" that it was flying in the air and responding realistically as it would in a real setting. One time, I traveled to an airline training facility to service an Airbus A350 simulator. Coincidentally, I flew to my destination on an A350 under the exact same airline. Knowing that the pilots on those flights were trained using the very simulator I helped build was one of the best highlights of my time there.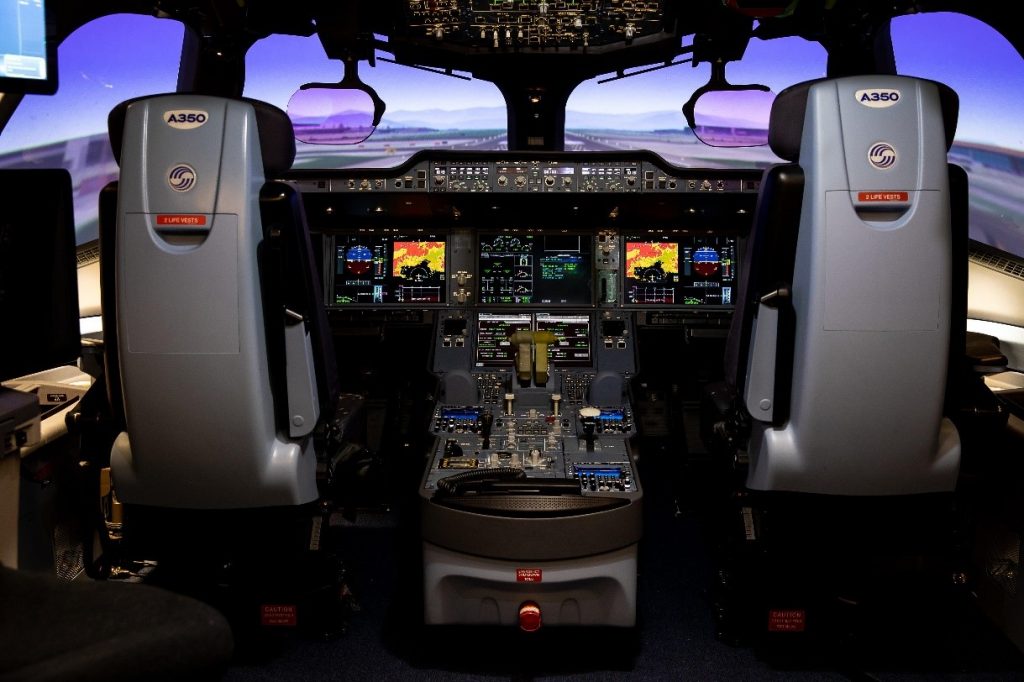 Swetha: I was a Manager in an Agri supply chain and Tech startup, Waycool Foods, and I worked in various departments from Procurement to Automation to Logistics & Warehousing. It was a great learning for me because Agri Tech in India is still in its nascent state and to work in a company that initiated technology disruption at various stages of the Agri Supply Chain to address wastage at every stage, encouraged me to pursue my masters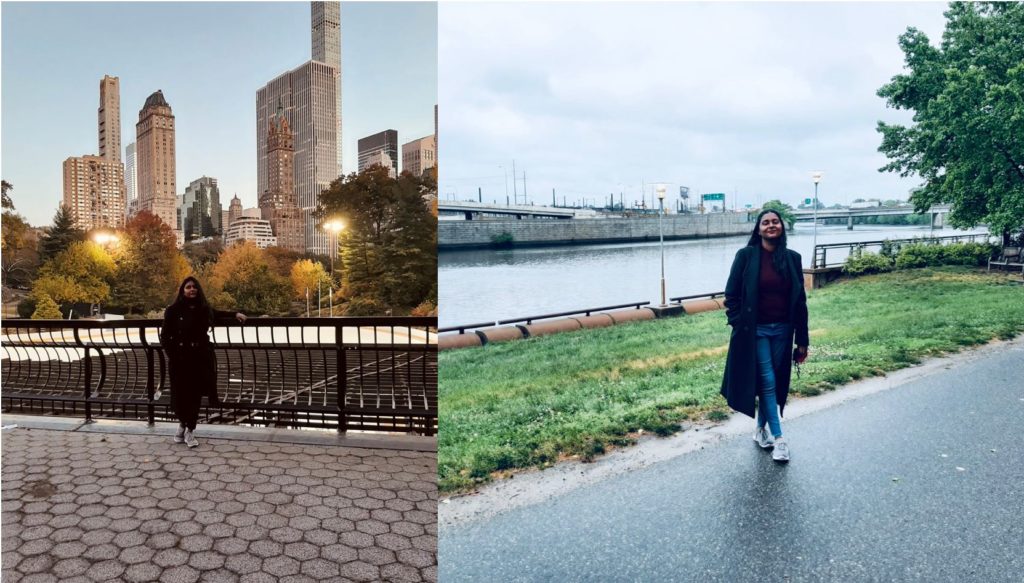 What are you currently studying?
Bhagath: I am pursuing a master's program in electrical engineering with a focus on circuits and computer engineering.
Justin: I am working on a MSE degree in electrical engineering. My main interest is in embedded systems and microelectronics. Right now, I am taking ES529 to learn about how MEMS work and how to build them.
Swetha: I am in my second year of master's degree in Electrical Engineering. My area of interest is in Embedded Systems and Computer architecture.
What subject can you help other students to understand better?
Bhagath: I like to help students in choosing the right parts for any electronic product so that they can get it working on the first iteration. I also like to help in schematics, PCB design in Altium Designer, board bring-up, and firmware development. In short, I will be happy to help at any point in the entire design cycle.
Justin: Ideas are a dime a dozen, but execution is priceless. I believe I can help students in implementing their pen and paper ideas into reality. My experience lies in microcontrollers, prototyping, PCB design, and 3D printing. For an electronics project, I can contribute to the component selection and planning. Then, I would be able to assist on circuitry and breadboard prototyping. Having worked in a lab environment for a while, I can train students on lab test equipment such as an oscilloscope, a power supply, and a function generator. After the prototyping phase, I can guide PCB design and fabrication, as well as 3D printing any mechanical parts.
Swetha: I can help students refine their circuitry for their projects/lab work and assist them with component selection. I have experience in PCB design and firmware development and support them in that area. Altium Designer, Cadence Virtuoso, Circuit Lab are some of the tools that I can help students with.
What are some of your roles/initiatives at the lab?
Bhagath: I am coming up with some of the lab exercises for ESE 190 using the Raspberry Pi platform. By next semester, we should be having a few labs that will help students get familiar with Pi and programming in Python to make projects like a smart car that can recognize objects and text. I'm also helping with the course content development for ESE 292 with Justin. We will be training the students on ECAD, MCAD tools ( Altium, Solidworks) which are extensively used in the industry. Recently I became co-president of Penn Technograds, and I'm a member of the Architechs. We host exciting workshops covering a wide variety of topics throughout the semester, so don't forget to check them out.
Justin: My role in Detkin right now consists of tutoring, workshops, and course content generation. I am hosting Senior Design office hours and helping students with any design questions. I'm also involved with Penn Technograds, which is working with IEEE and Architechs to create remote workshops for students such as PCB design and electronics teardowns. Lastly, I am writing guides for 3D printing and creating new laboratories for courses such as ESE350. I find this very interesting because I really have to get creative to come up with new uses for the given components and ensure the lab encompasses a good mix of knowledge from the course.
Swetha: My responsibilities for this semester include creating content for Raspberry Pi labs, upgrade existing labs and create documentation with advanced processor modules for ESE190 & ESE111 and finally lab maintenance. As a member of Penn Technograds, we create workshops for students and hosts hackathons and social events for grad students.
What do you like to do in your free time?
Bhagath: I used to binge-watch TV-shows and YouTube up until I started my Master's at UPenn, haha. I like to hike, play table-tennis, badminton, and volleyball.
Justin: I enjoy working on cool weekend projects and learning new things. My latest creation is a universal remote built using an ESP module I found at the bottom of a drawer and some spare parts lying around. It now resides on my TV stand so that I can use a single remote to control my devices. A neat bonus is to integrate it with Amazon Echo so I can use voice commands to control it when the remotes go missing (and they often do). Although I don't spend thousands of hours on video games anymore, I enjoy them whenever I can. Talk to me about open-world RPGs, aerospace simulators, and Japanese music rhythm games.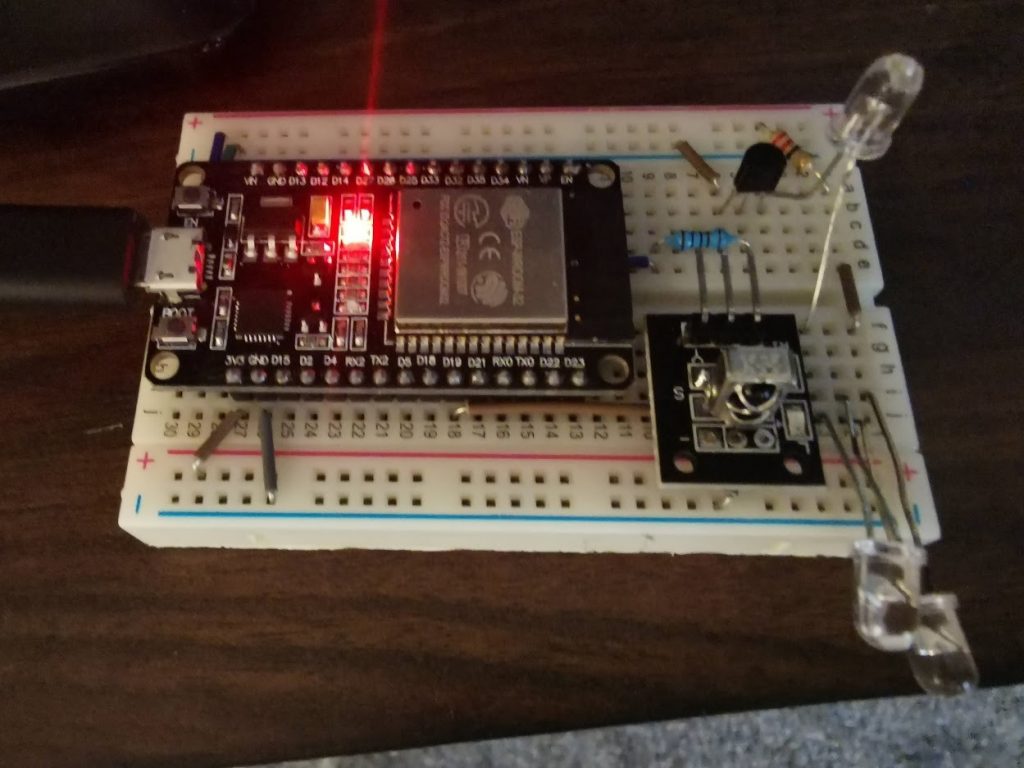 Swetha: I love reading and writing. My current read is All the light we cannot I see by Anthony Doerr. I am on a couple of RP writing forums under a pseudonym, and I like to write satire, dystopian sci-fi and speculative fiction. I also love watching tv shows, some of my favorite shows were/are Black Mirror, Westworld, Peaky Blinders and the list goes on.