Skip to content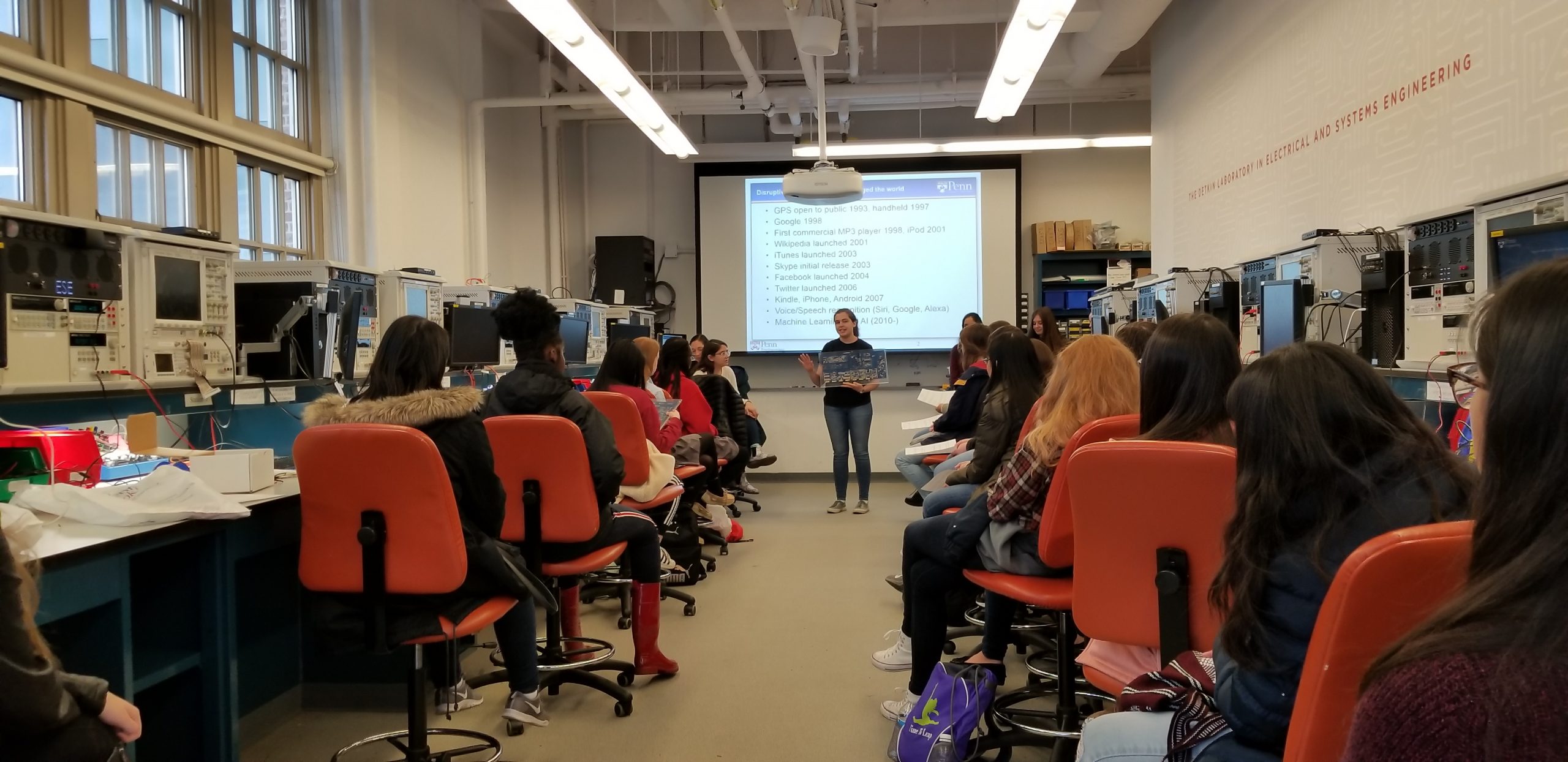 How to Be Part of Penn's Amazing Women in Computer Science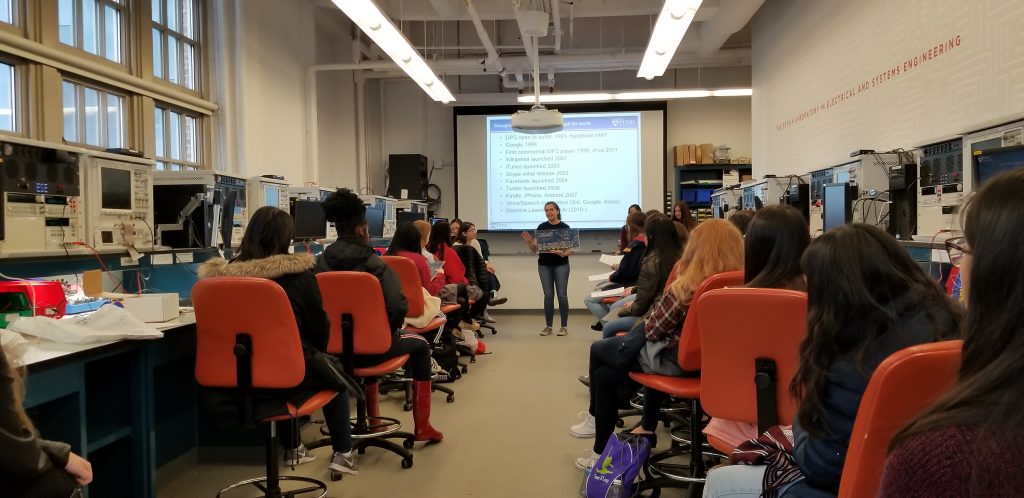 We often chat about circuits and projects, but today we want to introduce you to Women in Computer Science, a group of women (and allies) "encouraging discussion and raising awareness regarding issues surrounding women in computer science." In the past they've organized a social media campaign, diversity summit, and Femmehacks —a collegiate hackathon. Even though things are remote you can still join in on the action by following them on Facebook and signing up for their newsletter. Last month they organized a panel discussion about mental health and well-being in the Asian community and now they are looking to organize regional meetups for members.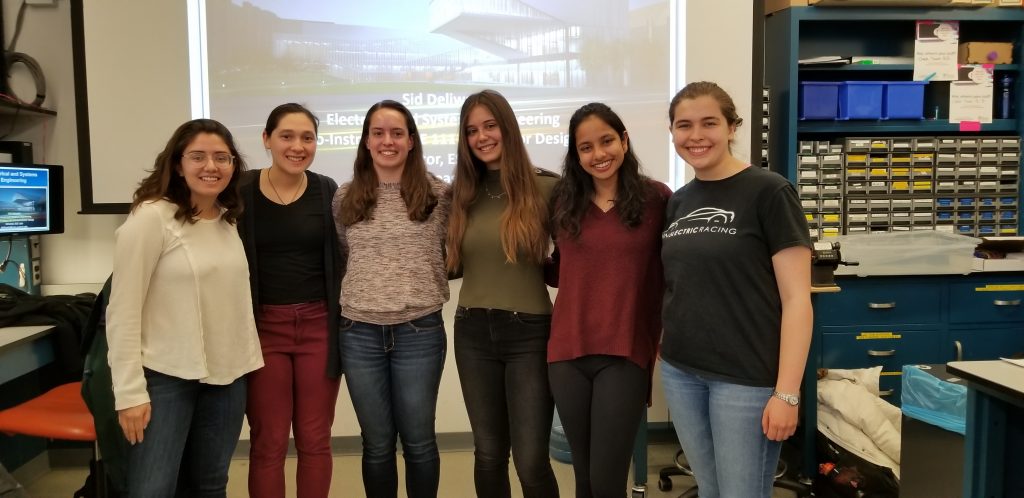 Members have diverse interests and they create interesting projects during their classes connected with our lab. Check out some of the speakers from a meetup:
Blanca Hernandez Uribe
Class of 2019, B.S., M.S. Electrical Engineering
Campus Involvement: TA for the ESE Department, Coordinator/Board Member at the Netter Center for Community Partnerships, Mentor through Big Brothers Big Sisters
Senior Design Project: RespiRadar: Ultrawideband Radar System for Biosignature Detection
Gill Abel
Class of 2019, B.S. Systems Science and Engineering
Campus Involvement: Systems OPA fellow, Advancing Women in Engineering (AWE) Mentoring Committee Team Lead, TA ESE 111, Navy ROTC
Senior Design Project: IV Sight: A medical device to detect peripheral IV infiltrations shortly after they occur
Jules Pierce
Class of 2021, B.S. Computer Engineering
Campus Involvement: PennApps Director, Head Mentor for Tech It Out, Women's Captain for Penn Club Gymnastics, CIS 120 TA, Alpha Phi Omega Service Fraternity
ESE 350 Project: Muscle roller that gives real-time feedback
Alexa Spagnola
Class of 2021, B.S. Electrical Engineering
Campus Involvement: Engineering Chair on Class Board 2021, Advancing Women in Engineering (AWE) Marketing/Social Media Committee Lead, Alpha Phi Sorority, ESE 111/190 TA, PennApps Organizing Team
ESE 350 Project: Smart pillow system that uses sleep data to improve posture
Trishla Pokharna
Class of 2021, B.S. Electrical Engineering
Campus Involvement: Access Engineering Treasurer, Society of Women Engineers Vice-President External, Hindu and Jain Association Marketing Co-Chair, HKN
ESE 290 Project: Research to build an electronic sensor that can diagnose ovarian cancer through blood samples
Kate Ballard
Class of 2021, B.S. Electrical Engineering
Campus Involvement: Penn Electric Racing, ESE 111/190 TA
Current Project: Building a metal detector in ESE 319
Detkin Lab is considered a hub in the engineering department and we are happy to support the many groups that advocate, offer education and promote social opportunities for students. Connection is important, especially during these remote times. Take advantage of this chance to network and build skills with other women while making new friends.