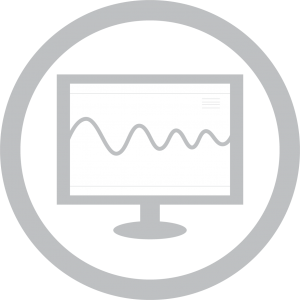 ---
"The approach of this state-of-the-art laboratory is to bring computers, instruments and software closer together in such a way that it will allow students to function in a manner similar to that of professionals in industry and academia."
Lap equipment includes Desktop Computers, Oscilloscopes, Power Supplies, Waveform Generators and more.
Please ensure that you use all lab equipment responsibly. It is also best to work with a partner after hours.
---
-300 MHz, 4 Analog channel + 16 Logic channel input MSO 7034B scope. Product page, quick fact sheet, user guide.
-500 MHz Agilent passive probe 10073D. Product page and specifications.
-Transfer data from scope to the PC .pdf
30 MHz Function / Arbitrary Waveform Generator, Agilent 33521A. Product page, specifications, quick start, user guide.
Youtube videos on 33500 series waveform generators, http://www.youtube.com/results?search_query=33500+generator&aq=f
Front Panel Overview : http://www.youtube.com/watch?v=ndAH6oycmFA
Function Generator/Arbitrary Waveform Generator , Agilent 33120A. Product page, quick reference guide, user guide, FAQ on using the function generator in the Detkin Lab.
Digital Multimeter (including frequency counter) HP 34401A, Product Page, quick start tutorial, user guide, FAQ on using DMMs in the Detkin Lab.
Agilent U8002a single output 0-30V, 5A
-Triple output programmable DC power supply HP E3631A, ( data sheet )
– FAQ on Triple power supplies (tutorial)
The instruments are connected to the PC through a USB interface.
Soldering and SMD Rework Stations:
SMD Rework Station, INT 851 , user manual
Hakko 951 Soldering Station, instruction manual
In addition to the instruments associate with each lab workstation, the ESE Undergraduate lab has a wide range of other instruments and tools available.
Consult lab faculty with questions regarding equipment use